The 2019 Intervarsity was held in conjunction with the ACT Championship in Bournda National Park and Nature Reserve near Merimbula NSW on 18-19 May.
Superb warm sunny weather on the weekend ensured that the scenic coastal terrain was at its best. The hash house was situated at a disused adventure park featuring a scenic lake and golf course.
It was a special occasion for the 50th anniversary of the Intervarsity. David Hogg, who organised the first official intervarsity in 1969, presented the trophies to the winners and placegetters.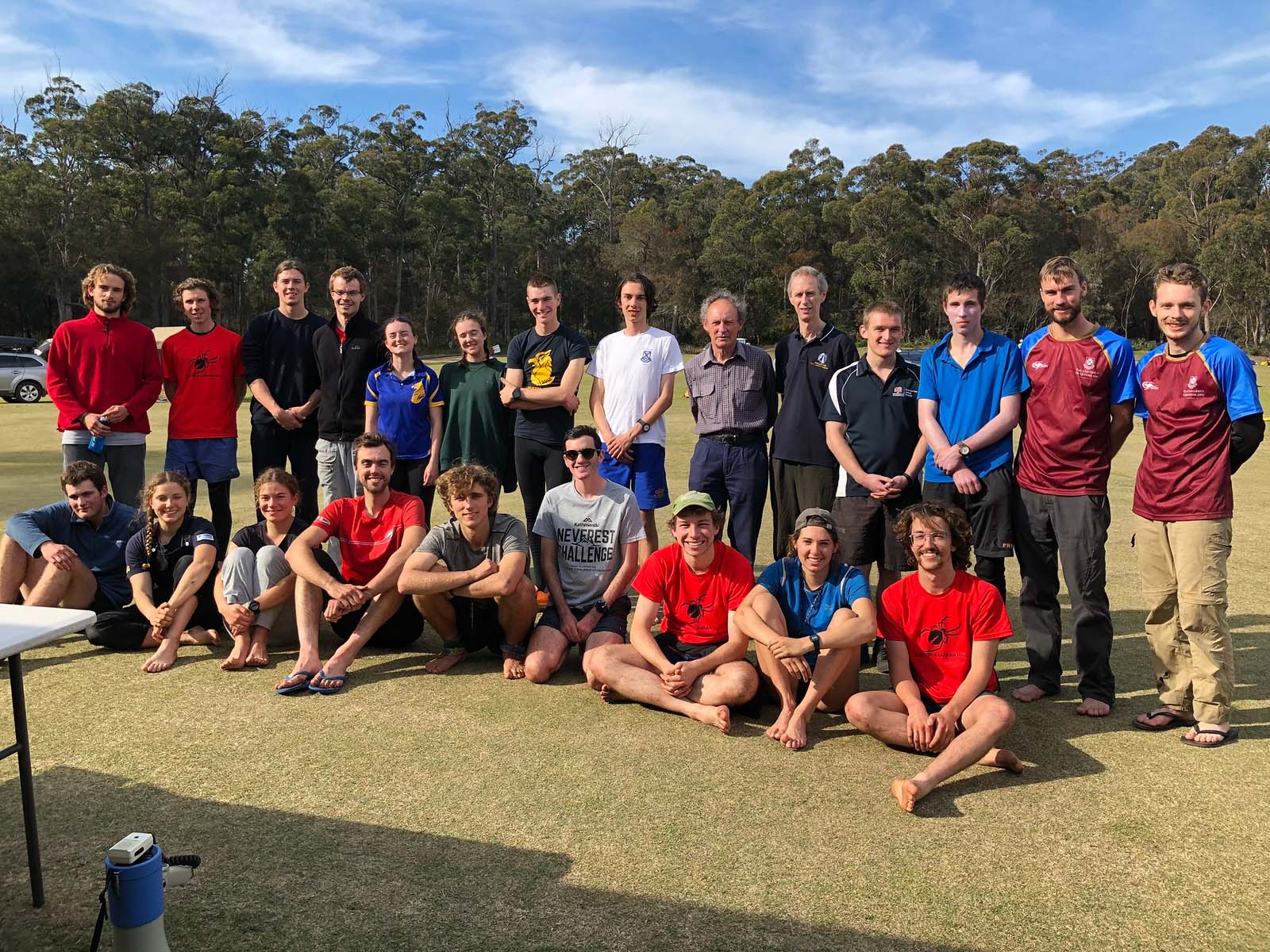 ACT again provided the bulk of the 13 Intervarsity teams, with 10 teams from Australian National University (ANU). Tony Newman and Mikey Dimuantes, were first in Mens Open, second place overall and winners of the 13th Nigel Aylott University Championship.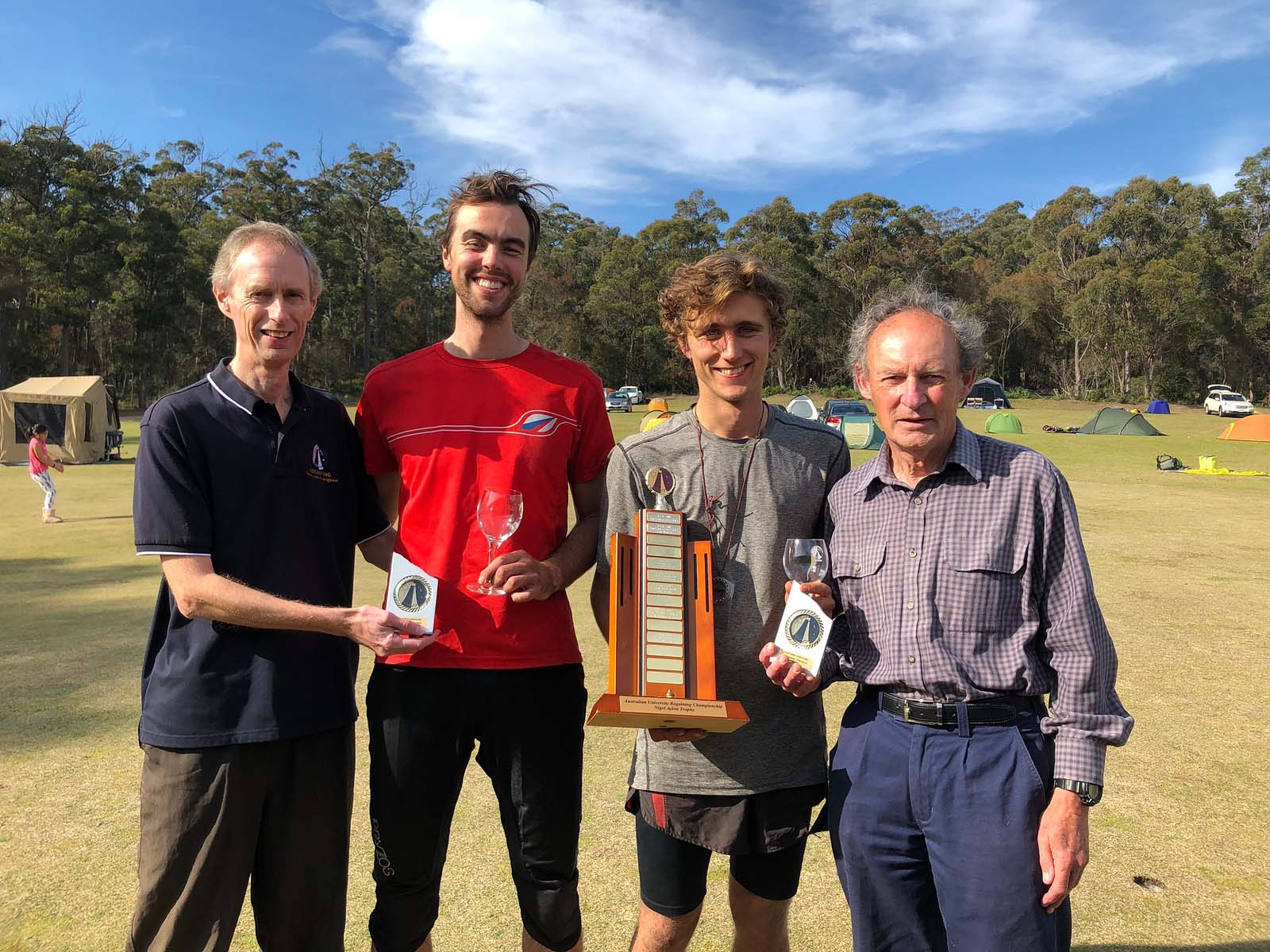 First mixed Intervarsity team was Kelvin Peh and Holly Ashburner of ANU, whilst the women's IV winners were Alice Schacher, Zoe Oldfield and Rhea Papadopoulos from ANU. Results are posted on the: ARA website.